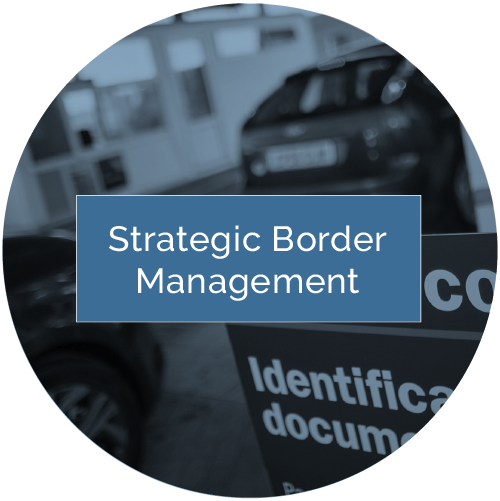 We provide expert consultancy services and advice to governments, border agencies and the private sector on modern day border management principles including multiple borders, integrated border management and identity management.
We offer generic or specific advice upon developing border strategy, conducting assessments, and implementing border transformation programmes in terms of people, process, systems and technology.
Our service spans the "end to end" continuum including pre-clearance, entry clearance, visas, electronic travel authorities through to border controls such as e gates, kiosks and risk management tools and in country requirements such as residency, enforcement and compliance.
Since our inception in 2013 we have contributed to border strategy and transformation programmes in Kuwait, Malaysia, Australia, Canada and the United Kingdom.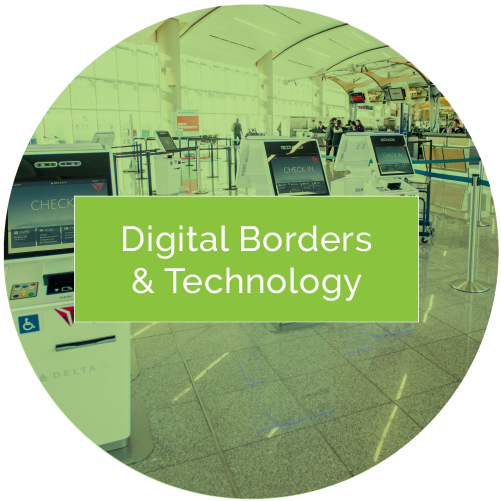 We provide specialist advice to companies and organisations involved in the development of new and emerging border technologies.
We support companies who share our vision to facilitate genuine travel without compromising security. We provide expert and impartial audits of border related products and processes to assist companies in meeting border security requirements both at home and abroad.
Where we are satisfied that any such product or process meets or exceeds current capability, we provide ongoing business development advice and support to companies seeking to penetrate international border markets.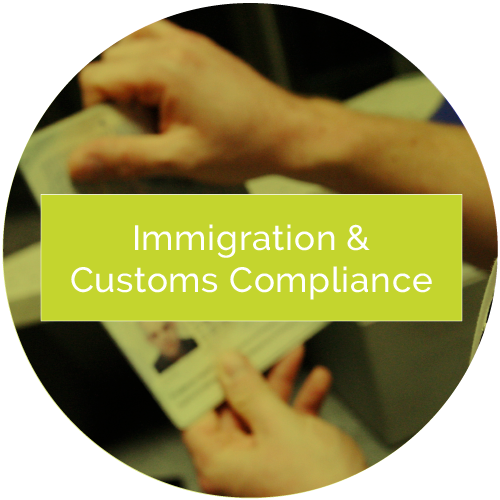 Meeting regulatory compliance frameworks in immigration, customs, and security practice is an ever-increasing challenge for government. Volume, complexity, and risk continue to rise. Borders no longer align with ports of entry alone. Increasingly, compliance checks are undertaken before arrival and in country as well.
This means that service providers in the private sector are facing an increase in demand from government to undertake regulatory checks, often facing penalties for failure to comply. This has become particularly relevant in the UK following Brexit, and the ending of free movement between the UK and Europe.
Our Customs team are fully conversant with the new UK Border Operating Model and the complexities of moving goods in and out of the UK swiftly and efficiently, making best use of state of the art technology and trusted trader systems to meet government requirements.
On the people side, the new U.K. Immigration Points Based system places new requirements upon employers to obtain sponsorship licences and conduct new right to work checks on EU, EEA and Swiss workers that have not been necessary in the past.
Our expert team of associates provide training and advice to private companies who are affected by these changes, including how the new immigration regulations will work in practice, and what documentary and other workforce checks will be needed under the new system. Our team is also on hand to conduct mock workforce audits to help UK employers and their employees to comply with the new laws, thus maximising their opportunity to obtain and retain sponsorship licences whilst simultaneously minimising the risk of fraud or penalties for non-compliance.
We work closely with world class legal services and technology providers to deliver a comprehensive end to end service for UK employers and other organisations affected by the changes.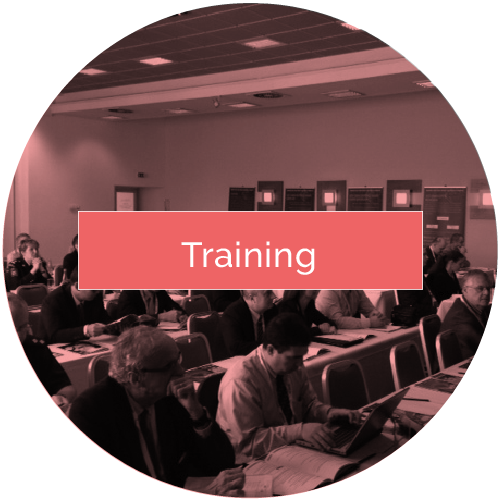 Our team of international experts are on hand to provide extensive training and capacity building services on a range of immigration, passport, visa, and border transformation services including document verification, targeting systems, risk assessment frameworks, digital borders, advanced passenger profiling, multiple borders, integrated border management, end to end identity and entitlement systems, and automated border controls.
We work closely with technology providers who are delivering "best in class" border systems around the world, helping them to modify and adapt products to meet new and emerging challenges faced by border agencies around the world.
We offer a range of training courses in modular formats ranging from half day to three-day programmes. We also offer specific training courses on the new UK Immigration Law, including visa and sponsorship requirements and right to work checks.
To discuss your own specific training needs, call us at 020 3328 0202