Meet our Team
Our team of international consultants all have significant experience and expertise in border management including immigration, customs, police and security controls both in the UK and overseas.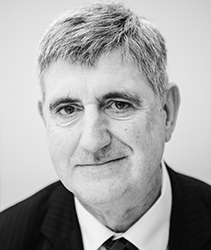 Tony Smith CBE
tony.smith@fortinusglobal.com
TONY SMITH is a global expert in border security and leadership.
Tony retired as Director General of the UK Border Force in March 2013, after completing over 40 years' service in the UK Home Office.
Tony was the Senior Responsible Owner and gold commander for the UK Border Agency's London 2012 Olympic and Paralympic Programme. He delivered his mission to contribute to a safe secure and inspirational Olympic Games by facilitating the entry of the vast majority of people and goods coming to the Games, whilst protecting the public from those that may cause harm.
Tony was educated at St Clement Danes Grammar school in West London. He is a qualified legal executive and an accredited Programme Sponsor. He started his career as an immigration caseworker in 1972 and has a long and distinguished career in the UK Immigration Service having served at all grades from immigration officer through to Director General, culminating in his appointment as Director General of UK Border Force in 2012.
Tony has the unique distinction of having served as Head of Borders in 2 different countries – Citizenship and Immigration Canada (2000 – 2003) and the UK Immigration Service (2005 – 2007). He played a significant role in the operational response to the terrorist attacks in North America on 9/11 and in the UK on 7/7. Tony also led the development and establishment of local immigration teams across London and the South East, and the delivery of Home Office PSA targets on removals and case conclusions (2007 – 2009).
Tony (full name Anthony John Smith) was awarded the prestigious title of Commander of the Order of the British Empire (CBE) in the UK New Year's Honours List 2013, for his services to the safety and security of the London 2012 Olympics.
He is now a global border security expert and leadership consultant.
×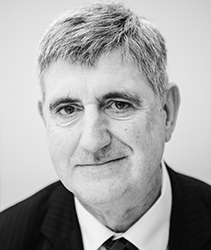 Tony Smith CBE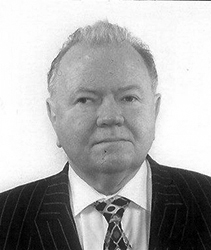 Ian Neill
ian.neill@fortinusglobal.com
Ian Neill is an expert on Border Systems and has been at the forefront of the development of international passenger data standards.
Ian has over 35 years in border management having delivered Border systems for the UK and advised other governments on the development of their systems.
Ian has worked widely with industry having chaired the International Air Transport Association's   Passenger Facilitation Working Group. Together with Australia, Canada, the USA, IATA, and the airline industry he delivered the new passenger data message standard PNRGOV as a free to use product for governments and carriers.
Ian was the UK's representative on the Frontex research and development board and has contributed to work on analysis of passenger data and Automated Border Controls. He has worked as an advisor to The International Civil Aviation Organisation's facilitation panel and is a regular contributor to work on travel documents. As part of the World Customs Organisation's Contact Committee he has played role in ensuring clear guidelines on the implementation and use of both Interactive and standard advance passenger information have been agreed between IATA, ICAO , WCO industry and governments.
Ian continues to speak and moderate at international events on data and border security and has provided advice to a number of governments since leaving the Home Office in 2014.
×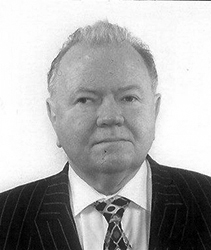 Ian Neill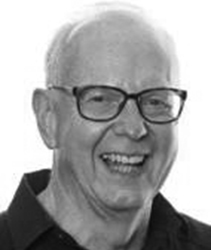 Tony Williams
Tony has wide experience of strategic and organisational development (with a focus on people), HR and people strategies, change management, transformation, cultural integration, learning and development and training, all gained at executive director or director level in the UK in both the public and social housing sectors. This has often involved helping the organisation make sense of their 'organisational jig-saw'.
Tony has also undertaken projects in Africa (mainly), Asia and Europe since 1992. This covered both working with senior teams on their roles and responsibilities in creating and sustaining change and designing and delivering training courses (e.g. programme/project management, customer service, communications).
Tony has designed, led and delivered strategic and operational interventions throughout his career. This has been achieved in a number of ways – through leading the area of work as an executive director (Orbit and Wandle Housing Associations) or director (Home Office); as programme director; as an internal consultant (within the Home Office and Prison Service); and an external consultant in the private sector (Insight Consultancy and Eunoia Consultancy).
Key areas to highlight are:
Developing and leading (as Programme Manager or Programme Director) the Home Office Change Programme, Modernising the Prison Service Programme, Wandle Change Programme and the Orbit Transformation Programme. All of these focussed on people but underpinned by the right tools of systems, processes and structure. The Orbit transformation programme was focussed on driving commercial success based on a culture defined as 'Profit for a purpose'
Developing and leading the HR Modernisation Programme in the Home Office and similar programmes in Wandle and Orbit.
Developing the two leadership programmes in Orbit – 'Growing Our Leaders' (2008 to 2013) and 'Future Leaders' (from 2013) which focussed on transformational leadership.
Coaching and mentoring CEOs, executive directors, directors and board members across the private, public and not for profit sectors.
Developing and facilitating a shift towards partnership working and clear levels of responsibility between Group Board and Executive Team (Home Office, Prison Service, Wandle and Orbit)
Assessing, developing, implementing and evaluating culture change (through culture narrative, values, behaviours) that drives business achievement in Wandle and Orbit.
Developing and implementing a talent management and succession planning approach ('Making the Most of our People' in Orbit).
Developing and launching the 'Work Inspiration' Project to provide opportunities for young people, particularly in Orbit communities.
Qualifications
BA Humanities
FCIP
×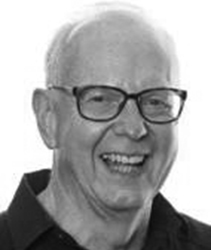 Tony Williams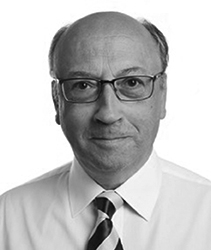 Frank Smith
Frank Smith has a wide range of international experience in business technology, particularly relating to immigration and borders, much in the UK Home Office. Recent experience includes:
Chairing the Technology Working Group of the IGC in Geneva from 2009 to 2015, meeting twice yearly to track new and emerging developments in immigration technology in Europe, America and Australasia.
Chairing the EU working group on mobile solutions for the police and immigration, e-MOBIDIG, since 2010—now working with the Dutch Police.
Leading the UK representation on the European Commission committee for passport chip security and passport / card design (Article 6), 2008 to 2014.
Representing the UK on the Management Board of the EU agency for the management of large IT systems in justice and home affairs, eu-LISA, from 2012 to 2015.
Frank has 37 years experience in a wide range of roles in the UK Home Office (the UK interior ministry responsible for immigration, borders and policing) including advising Ministers, developing policy and legislation as well as technology and business modernisation. He has been Private Secretary to the Minister for Immigration and Broadcasting. He has experience of delivering UK border control, serving from 2011 to 2015 in the contingency reserve for Border Force, including working on the front-line during the London Olympics in 2012. Most recently he has worked on biometrics, mobile solutions and strategy as well as his international work.
Frank is recognised as an authority in several technical fields and is particularly effective in communicating between those who do and do not have advanced technical knowledge. He has spoken widely at international conferences and meetings in the UK and across Europe, at the Department of Homeland Security in the US, and in Canada and the UAE. He was instrumental in brokering an agreed EU-wide technical standard for passport chip security in 2012, led an IGC study visit on immigration technology to Australia and New Zealand in 2013 and gave the opening keynote address to the Security Document World (SDW) conference in London in 2014. ICAO has published an article he wrote on the future development of mobile solutions for the police and immigration in its global Machine Readable Travel Document (MRTD) Report 2015.
Frank's qualifications comprise:
Fellowship of the British Computer Society (FBCS) in 2014, recognising his international work on technology.
Chartered Information Technology Practitioner (CTP) and Chartered Engineer (CEng).
Master of Business Administration (MBA) in 2001 with Distinction and a Class Prize from Imperial College Business School, London.
His first degree is in Computer Science, from the University of Edinburgh.
×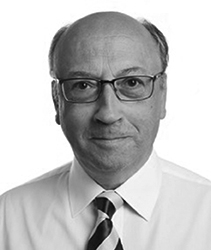 Frank Smith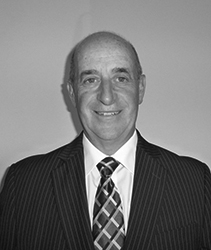 Roger Bridge
Roger Bridge has over 42 years strategic, tactical and operational experience with the H.M. Customs & Excise, Serious Organised Crime Agency and The National Crime Agency.
Roger brings experience and specialist skill sets in developing and building partnerships between key stakeholders from transport companies and Law Enforcement. In the early 1990's knowing how useful passenger information, including Passenger Nominal Record (PNR), Advanced Passenger Information (API) & Advanced Passenger Processing (APP) Roger began negotiations with the airline companies for access to their reservation systems by Intelligence Officers from HM Customs and Excise. This became a pivotal tool in the identification of drugs trafficking Organised Crime Groups (OCG) and terrorist movements in the UK. So successful was this initiative soon after all airlines, using UK airports, were mandated to give access to their systems to UK, Law Enforcement, a forerunner to e-Borders programme.
Roger has extensive international experience working for a wide range of other organisations including the DEA, DIA, US Customs Service, IMF and DFID.
After leaving the NCA in 2014 Roger formed a company and has continued to demonstrate his knowledge and experience in the private and public sector. Roger has recently drafted training modules for global border management solutions.  Including bespoke training programme specifically for the use of PNR, API & APP by Law Enforcement organisations that can be translated and used globally.
Roger provides extensive knowledge and expertise to the e Borders programme and the National Borders Targeting Centre. Roger was the H.M.C&E advisor to the Home Office led Multi Agency Threat and Risk Assessment initiative 2004, and sat on the Gatwick Airport Risk Advisory Group from 2005 until 2013.
×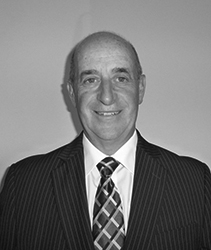 Roger Bridge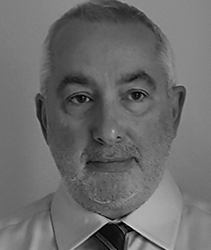 Richard Tomsett
38 years UK Customs and Border Control experience at operational and senior manager level. 20 years international experience as a trainer and consultant for HM Customs & Excise, HMRC and UK Border Agency working in South America, South East Asia, Africa and the Caribbean. For last 5 years of career, was national manager responsible for the development and deployment of screening technologies including biometrics, radiation portals, millimetre-wave cameras, and human/baggage x-ray scanners, and the integration of these into existing business processes and procedures.
Since leaving UKBA in 2010, have worked as an independent Customs and Border Management reform consultant and trainer, as an international aviation security consultant, and European Commission H2020 Framework (Security) proposal evaluator and rapporteur.
×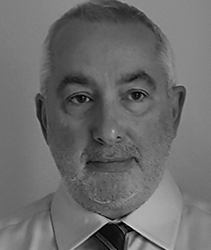 Richard Tomsett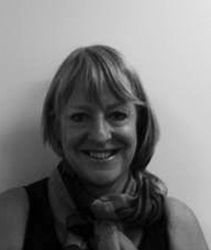 Patricia Bell
Patricia has over 35 years' experience within all the disciplines of UK immigration, having worked with UK law enforcement specializing in criminal intelligence tackling people smuggling and trafficking. She was Deputy Head of RALON (a global Risk & Liaison Overseas Network) from 2006 to 2010 and then Regional Manager RALON Americas from 2010 to 2014. The RALON network identified risk to the UK borders from all sources and provided mitigating strategies and engaged in operational activity. Patricia was awarded an MBE in 2014 for contribution to UK border security.
Since retirement in February 2015 she has developed a consultancy career covering a number of projects, such as: the setting up of a risk assessment unit at the Charity Commission, visa process improvements for Guyana and the audit and assurance of a text analytic process for the Home Office
×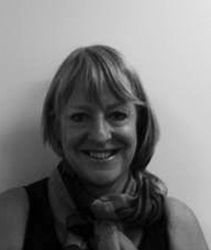 Patricia Bell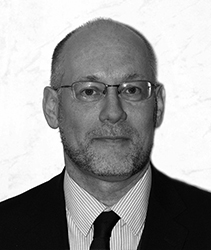 Howard Pope
#
Howard retired after spending 36 years in the Home Office, having worked since 1982 in both the Immigration and Nationality Departments of the Home Office. He s an Expert Document Examiner, having been at the National Document Fraud Unit since 1996.
Howard has extensive experience in forgery training, having trained worldwide for the IOM, EU, Foreign Office and Government departments throughout the UK. He has written and developed numerous forgery training programmes, including two courses which are currently being delivered nationally by the NDFU.
Over the last 7 years he has specialised in the field of copy document fraud, and was the national lead in this area, visiting numerous UK employers to both examine and advise on their ID document records.  He was also the author of a national UKguide On copy document fraud culminating in his being a speaker at Security Document World in 2016.
×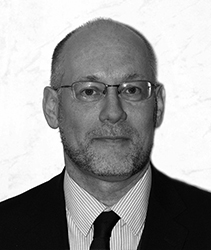 Howard Pope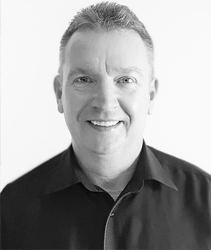 Shaun Anton
Shaun has over 41 years' expertise in identity and border management, within the United Kingdom passport and Immigration services.
He has over ten years' international experience working in UK diplomatic missions in the Middle East, Sub-continent and Africa. Since 2009 he managed and developed overseas Immigration Liaison teams. Between October 2013 and January 2018 Shaun was regional manager for UK Immigration Enforcement International, responsible for over thirty staff deployed in eight international locations; covering fourteen countries in the Middle East, Levant and Pakistan.
Shaun has wide experience of project and programme management for Future Borders initiatives: He designed and implemented an e-Alert system under UK Border Management Programme; as country manager for Bangladesh he delivered an overseas aid funded  project to link passenger movement records between major air and sea ports; he recently developed an innovative training programme relating to  combating airport immigration crime, which he delivered to control authorities throughout the Gulf, Middle East and Levant.
As Intelligence Manager at the Heathrow Immigration Intelligence Unit [2002- 2009] he was responsible for developing intelligence and strategies to combat transnational organised immigration crime. As Deputy Project Manager for Heathrow Passenger Analysis Unit he worked with industry and other commercial partners to develop the operational and profiling capabilities of the UK's Semaphore e-Borders programme. He created and trained a debriefing team to gather intelligence from irregular migrants; and built a joint profiling capability with Customs counterparts- an early example of Border Force joint working.
Shaun is currently based in the UAE, where he has established his own border management consultancy, <strong>MIB Managing International Borders DMCC</strong>. He has developed and delivered training courses on border management, intelligence development, and forgery detection on behalf of international NGOs in challenging environments.
Shaun worked closely with Dubai General Directorate of Residency and Foreigners Affairs as Project Manager, to successfully organise and compere the Global Targeting Forum 2018 in Dubai; he is currently coaching GDRFA officers in relation to passenger targeting and risk. He recently completed a security study of permissive border posts of a country in the Levant to map international donor activity and assess the ability to detect foreign terrorist fighters and persons of CT interest.
Shaun has developed and delivered a number of training programmes in relation to identity management and abuse; intelligence development and critical thinking; advanced passenger information and targeting; people smuggling & human trafficking; modern border management; foreign terrorist fighters; aviation security profiles; visa fraud. He is open to developing other training courses and topics in relation to wider anti-fraud, border and identity management topics. [shaun.anton@gmail.com]
×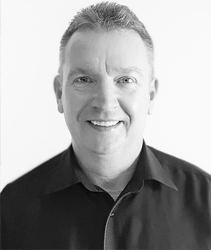 Shaun Anton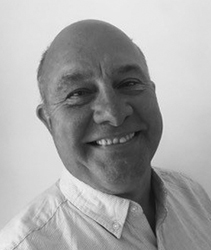 Mike Stovold
Mike Stovold has 27 years UK Home Office experience. Mike started his career manning operational border controls and undertaking the full range of associated duties from interviewing to casework progression. Mike has spent 40% of his career overseas, posted to India and Sub-saharan Africa; primarily managing busy visa sections but with additional key roles in client and commercial relationships.
Returning to the UK in 2014, Mike qualified as a business analyst and combined the tools of an analyst with first-hand experience to help shape the UK Border Force 2020 target operating model and worked on the Exit Checks project to deliver more robust embarkation controls through commercial carrier's Advance Passenger Information rather than manned Border Force controls.
Mike spent a further two years in the central Home Office in portfolio management; setting up processes to help a large complex set of projects to identify and manage their inter-dependencies across different parts of the Home Office until he left in 2019.
Mike is now looking for opportunities to contribute to border control projects utilising a business analyst skill set of stakeholder analysis and management, requirements gathering, process mapping and options generation.
×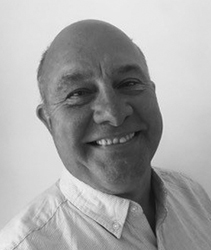 Mike Stovold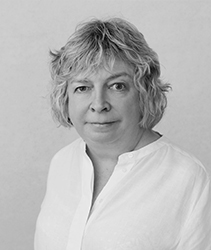 Janet Battersby
Janet is a former UK Civil Servant with a wide experience in operational, policy and project delivery, in the UK and in numerous locations worldwide.
Janet retired in May 2015, after 30 years working for both the UK Home Office, and on secondment to the Foreign and Commonwealth Office, both in London and overseas.
Janet managed UK visa operations in over 20 countries in Eastern, Central and Southern Africa, and earlier ran a team of UK airline liaison officers working in twelve locations in South and South East Asia. She has considerable experience of working in partnership with foreign Governments and agencies, British ministers and Members of Parliament and partners in the travel industry.
Janet also managed the IT for UK visa operations for five years and oversaw the successful rollout of biometric enrolment for UK visa applicants in Africa.
×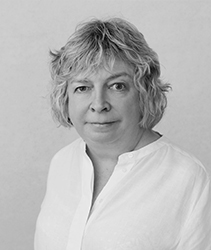 Janet Battersby
Stay current, subscribe to our newsletter